About St James Orthodox Church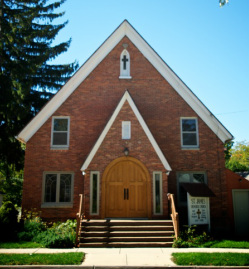 We are a small church in a small town in a century-old building. A small choir leads the congregational singing. We stand to worship but seating is provided. Membership represents various points of the compass and globe. Following Sunday liturgy we gather in the fellowship hall for a communal meal. We organized in 1971 as an independent Protestant Church in Lansing, Michigan. In 1986 our parish was received into the Evangelical Orthodox Church; two years later we were chrismated into the Orthodox Church under the pastoral care of His Eminence Metropolitan PHILIP, Primate of the Antiochian Orthodox Christian Archdiocese of North America. The church met in the priest's home for two years and then purchased a vacant protestant church building in Williamston in 1990. All services are in English.
---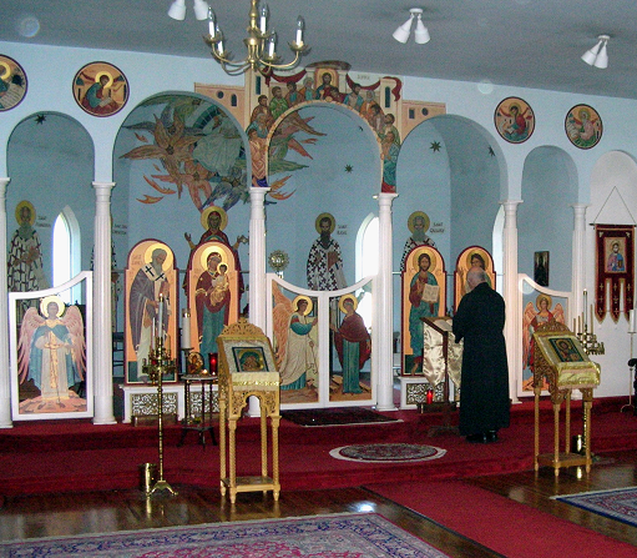 Clergy

St James the Just, the Brother of our Lord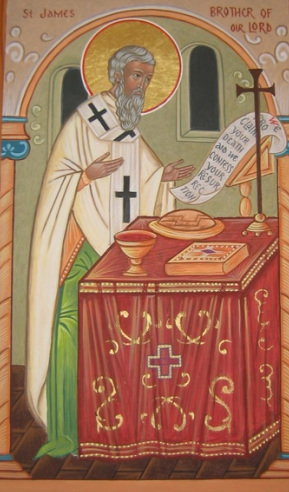 He is called "the just" because of his great piety, austerity, righteousness, and fervency in prayer. He was not one of the First Twelve apostles of our Lord, but rather became an apostle after the Resurrection. He is called "The Brother of our Lord" because he was a son of Joseph the Betrothed. James succeeded to the government of the Church in conjunction with the other apostles. As the first bishop of Jerusalem he wrote about faith and works, sickness and healing, and submission to God in the epistle that bears his name.

St James presided over the Council of Jerusalem and his word was decisive (Acts 15). In his thirty years as bishop, St James converted many of the Jews to Christianity. Annoyed by this, the Pharisees and the Scribes plotted together to kill him. He was pitched headlong from the summit of the temple for refusing to renounce Jesus Christ as the Son of God. James did not die immediately, but gathering his final strength, he prayed to the Lord for his enemies while they were stoning him. St James' martyrdom occurred around 63 A.D.

The holy Apostle James composed a Divine Liturgy that bears his name and which formed the basis of the Liturgies of Sts Basil the Great and John Chrysostom. This liturgy is celebrated on his feast day, October 23.



---